Karenna Colcroft has a new MM paranormal romance out, Real Werewolves Don't Eat Meat book 4: Try the Tofu. And there's a giveaway.
As Alpha Tobias Rogan and his mate Kyle Slidell prepare to travel to the regional Alpha gathering, Tobias receives a threatening phone call. If he brings his mate to the gathering, Kyle will not return to Boston. But stubborn Kyle, believing the threat is actually against Tobias, refuses to stay home.
Tobias's foreboding is proven correct when a visiting stranger challenges Zane Wolfskin, Arkhon of the Northeast Region, to a fight for rank--and wins. Tobias and his allies learn that the challenge was part of a larger plan to destroy their region, something Tobias will not allow. To prevent disaster, Tobias must challenge the new Arkhon himself. But can he survive the attempt?
Warnings: reference to past sexual abuse and trauma, PTSD, violence
About the Series:
Kyle Slidell didn't move to Boston expecting to be changed into a werewolf. But that's what happened. He can't control whether he shifts at the full moon, but he can damn sure continue being vegan--even in wolf form.
Tobias Rogan, Alpha of Boston North Pack, never expected to fall in love with anyone, let alone a man. A male Alpha is not supposed to have a male partner. But when he meets Kyle, he's immediately attracted. And after Kyle is changed, Tobias realizes the truth: Kyle is not only his partner, but his mate.
The werewolf world isn't a simple place, and Kyle and Tobias are thrown into the middle of conflict within and among the packs of the United States--a conflict that extends all the way to the top of the werewolf hierarchy. Can they and their love survive what they face?
Cat gives this bookd 5 Meows with a 4 Purr heat index...
Hi Y'all! Come in and grab some fruit or tofu and a cold drink while I tell you about this book I just read.
The title is Try the Tofu by Karenna Colcoft. It is book 4 in the Real Werewolves Don't Eat Meat series. Sorry, but you do need to read in order since events in each book take place after the previous book.
The cover is hot and goes well with the title. Then I read the blurb and it really got my interest because I'll admit I've been reading this series from the beginning and awaiting this book, but I love werewolves and the premise of one being vegan is unique.
Who's my favorite main character?
Kyle. Like I mentioned before I love werewolves and Kyle being vegan is different plus, he is also dominant but refuses to fight for hierarchy. He also kind of knows stuff. Not really a phsychic, but that's his werewolf peers. Well, one of them. I love several other characters. Zane the Arkhon (heath of their district of wolves) bring a favorite.
The story has a couple settings. Kyle and Tobia's home pack and apartment and the Arkhon's home where the majority happens. The story is a PNR with some suspense.
What surprised me most about the book was?
A major event I can't say what. But is catalyst to the story and brings answers to things from past books too.
Were there significant plot twists and turns? If so, what were they?
Yes several twists. All I can say as the ongoing major plot we thought got solved in past books… maybe not completely and it's now a bigger issue!
What did I like best?
I like that, though this is a paranormal story, there is touches of realism. Kyle and Tobias are struggling in their relationship, it's not all sunshine and strawberries, and living together in a small apartment Isn't easy. Will their relationship survive the upcoming challenges? Plus, you have two dominant males, again, not easy. And Kyle sticks by his convictions of being vegan even though werewolf nature is carnivores.
I loved the ending. It was HFN or HEA or cliffhanger. Yes, I'm picking all three. HFN because at the moment things are looking up but trouble is looming on the horizon, that's why I say HFN because with at least 2 more books who knows? I say cliffhanger, though this book has an ending, as I said there is an ongoing storyline with a hint of something big coming, but I myself like continuing series and love a good cliffhanger it just makes me want the next book. Bring it on!
How hot was the book?
Very hot! Kyle and Tobias are vonstygojng at it like bunnies… I mean wolves.
If you like paranormal romance, werewolves, vegan, twists, suspense and lots of heat you will love this.
Karenna is giving away a $10 Amazon gift card with this tour:
Author guest post with Karenna Colcroft
"The Chosen One"
When I was ten, my parents enrolled me in a Saturday morning program for "gifted" children. One of the classes I could choose from in the program was literature-based (I don't remember exactly what the class was; it was over 40 years ago!) Since I loved reading, I signed up for that class.
The first book the instructor gave us to read was The Dark Is Rising, by Susan Cooper. I fell in love with the book instantly. The idea of being a "normal" kid, even being overlooked by one's family, and then finding out that not only does magic exist but that you yourself are a magical being who is destined to help save the world appealed hugely to bullied, undiagnosed autistic me. I hated my life and the way the people in it treated me; I wished fervently that I, like Will Stanton, would find out that I mattered in some way. That book is still one of my top comfort reads; although I lost the original copy I had of it (which I'd managed to hold onto for over three decades), a friend managed to find the entire The Dark Is Rising series in the same editions I once owned and gifted them to me.
I couldn't do much about my real life at that age, but I'd been writing stories since I was five years old. After reading The Dark Is Rising and then discovering the rest of that series, my own stories started including similar themes. Not necessarily "the chosen one," but a "normal" human finding out that there is far more in the world than they realize and that they are part of that "more." That they matter in a way they never could have imagined.
The Dark Is Rising was the spark that ignited my love of reading and writing urban fantasy and paranormal books, something that has continued—in case you couldn't tell by all the books I've written about werewolves and people with psychic powers! The theme of "the chosen one" also still appeals to me. But just as I dumped a few standard werewolf tropes on their ears in writing Real Werewolves Don't Eat Meat, I couldn't do a standard "chosen one" story either.
When my editors and I determined that Salad on the Side was actually the first book of a series rather than a standalone novel, I started sorting out the plot arc of the entire series. I realized pretty quickly that there were not only "lesser" bad guys but that the werewolf world had a Big Bad, someone most people would not suspect. And I realized that one of my werewolf characters was probably the one who would ultimately defeat that Big Bad.
As I was plotting all this, someone suggested that Kyle Slidell, the vegan werewolf, might be the werewolf world's "chosen one." After all, in addition to being a strong personality, he's immune to the compulsion ability possessed by ruling werewolves, and he has that weird quirk where he somehow taps into a universal well of knowledge about werewolf things that even some of the other wolves don't know. But I did not like that idea. Kyle was changed into a werewolf in Salad on the Side, and since the entire five books of the original series only cover one year of in-universe time, it didn't seem realistic to me that Kyle would be the one to defeat the Big Bad.
So he isn't. And my werewolf world's "chosen one" is someone who emphatically does NOT want the job…which, after all, is often a "chosen one" trait. They hear the call and avoid it until they have no other choice but to accept it.
In Try the Tofu (Real Werewolves Don't Eat Meat 4), we find out who the "chosen one" is. Though it's a little unclear whether he is finally accepting the call or choosing himself because he doesn't believe anyone else can handle the job. In the previous book, we get a hint of who is behind the issues that have plagued Boston North Pack since Kyle was changed; in Try the Tofu, those suspicions are confirmed for readers and for the characters. And our "chosen one" determines what he's going to do about it. The plans are put into motion in this book, leading up to the grand finale coming in book 5, Tempeh for Two, which will be released in January.
I love writing this type of book, and I was and still am very happy with the arc of Real Werewolves Don't Eat Meat. I hope readers enjoy it as well and possibly recognize their own inner "chosen ones."
Karenna Colcroft lives just north of Boston, Massachusetts, and has been in love with the city since childhood, though she has yet to encounter any werewolves, vampires, or other paranormal beings in her travels. At least none that she knows of. Though since in her non-writing life, under another name, she offers services as a channel and energy healing practitioner, it could be said that she herself is a paranormal being. The jury's still out on that.
Karenna is a polyamorous, nonbinary human who splits time between the home she shares with her husband and the one she shares with her committed partner. She also has two adult children and a bonus son, three grandchildren, and two and a half cats. (Half in terms of time the cat lives with her, not in terms of the cat itself…)
Find out more about Karenna online at http://www.karennacolcroft.com or https://www.facebook.com/KarennaColcroft. You can also sign up to receive a free short story, and be added to Karenna's mailing list, at https://karennacolcroft.com/get-your-free-short-story/.
Author Website: https://karennacolcroft.com
Author Facebook (Personal): https://www.facebook.com/kimramseywinkler/
Author Facebook (Author Page): https://www.facebook.com/KarennaColcroft
Author QueeRomance Ink: https://www.queeromanceink.com/mbm-book-author/karenna-colcroft/
Author Amazon: https://www.amazon.com/stores/Karenna-Colcroft/author/B0031HAOUK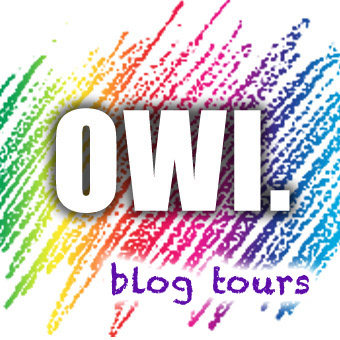 Follow the blog facebook page
HERE
and check the giveaway tab for all the current promo posts with giveaways, thanks for stopping by y'all!