Former screen idol, Roman Pasquale, struggles to survive in Hollywood as the silent film era comes to a close. But a fresh new playwright is in town and he wants Roman to be more than just his star.

The past few years haven't been kind to fading film star, Roman Pasquale. But then again, he was never very kind to anyone else either. He's had time to reminisce on his mistakes and to accept responsibility for how he hurt others. Now that Global Studios has turned their back on him, he's had to sell his grand estate and start over in a modest apartment.

His former co-star, actress Maude Simons, suggests that he meet with new playwright, Max Vogel. Not only will he get the chance to be the star again, Roman can really use the money. What he doesn't expect, is how strongly he's attracted to the easy going, confident young man—and the very wicked thoughts he has about him.

Playwright and director, Max Vogel, is delighted that the great Roman Pasquale has agreed to star in his play. What he was unprepared for however, was the intense physical spark that ignited the moment they met. He's been warned of Roman's reputation for being difficult to work with, but he's willing to take the risk—even though his career depends on the success of this one play.

Max needs to coax a heartfelt performance out of Roman and Roman needs to live up to his resolve to be a better man. But maybe the real issue is whether or not the director and actor can resist the passion they have for one another, a lust so strong that it catches them unaware. Is their lust really love? Or will the drive for success destroy any hope for a happily-ever-after?

Reader Advisory: This book contains scenes of fisting and references to childhood rape.

Buy links: Totally Bound | Amazon
Let me start by saying, I've been waiting for this book since the end of the third book! And while it's noted as being a standalone story, I highly recommend you read this series in order, as each story is woven through them all and all the characters touch each book in a different way.
Roman Pasquale is having a hard time as of late. Still bitter over his breakup with the only person he truly ever loved, Jack, now he's dealing with his failing movie career. He packs up his mansion, sells off most of his things and moves to a modest apartment in a building that is occupied by same sex couples only. The silver lining in his otherwise dreary life. He's quite surprised when he learns that up and coming playright, Max Vogel, wants him to try out for the lead in his new play.
Max has met Roman in passing previously, but the big time movie star didn't give Max the time of day. Unknowingly, they run in the same circles and have the same frenemies. But there was that one motion picture Roman did with acclaimed director Andre Chenard that really settled it for Max, and he wrote the character of Allistair around that performance, around that man, Roman Pasquale.
When the two meet the chemistry is not only evident, it's stifling! Roman has long since given up on ever loving again, on finding a man that could stand beside him and still shine. It's like Max says to him their first time together, "It's like you take up all the space in the room." And he does. Roman is a domineering and commanding presence. Is Max the ying to his yang? And Max as well has never had a lover that would use him and do the things to him he begged for. The two seem to mold to each other's bodies and personalities as if they were made for each other.
But old habits die hard. When the play is a huge success and broadway comes calling, Roman assumes that Max will leave him and be done. Max is infuriated with Roman's attitude, and after he just asked him to move in with him. It will take the help of Romans two most unlikely allies to help him prove to Max that he loves him and will follow him anywhere.
What a fitting end to a fantastic series. Knight has given us a blast from the past with her Gin & Jazz series full of historical references to the prohibition era complete with costumes, props and big time stars. From the first page of the first book I've been completely immersed in these stories. I'm on pins and needles after each one ends, anxious to see where the next book takes me in this world of fame and easy money, Gin joints, the glamorous life of Hollywood royalty and reality of these four couples.
Knight was genius when creating the different men, personalities and couples throughout this series. Cute, innocent Jack with the more experienced Nick, then with the domineering Roman, but always intended to be back with his soulmate Nick. Vincent and Juan, the BDSM couple of the bunch, and my personal favourite. Andre and Will, two stubborn and heard headed men that had to learn the value of give and take in order to make it work.
And we end with Roman getting his second chance at happiness with the younger and eager to please Max. This particular couple have to learn to trust and communicate with each other. The love and attraction is there, and only seems to grow stronger the longer they are together. But to move forward, they will have to let go of the past. Roman is used to being in control, and Max is more than willing to allow that control, in the bedroom. Their relationship is definitely one of compromise and trust, they really bring out the best and the worst in each other.
This is a must read series, there is a little bit of everything for any reader to enjoy. Depending on the couple and their particular story there is murder, suspense, angst, drama and most of all... Love, there is a whole lot of love. Sexy, sweet, sweaty, sticky, no holds barred, romantic, intense, beautiful love! Damn I'm going to miss these boys!!
On a side note, to the Author, my partner in crime, Miss Morticia Knight, you humble me with your words. Thank you.
Series Order...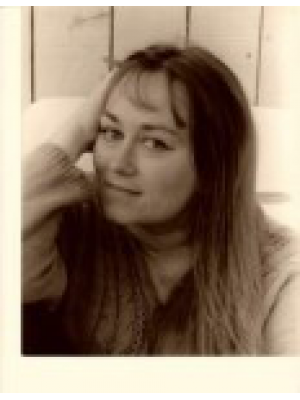 Erotic Romance author Morticia Knight enjoys a good saucy tale, with MM and MMF pairings. Since she loves several genres, you may find your heroes in a contemporary, historical, paranormal or sci-fi setting. One of her passions is bringing people's fantasies to life on the page, because life is too short for even one boring moment. Her stories are volcanic in heat, deep in emotion, and sprinkled with doses of humor.
When not indulging in her passion for books, she loves the outdoors, film and music. The Pacific Northwest is the ideal spot to enjoy both hiking and beachcombing. Once upon a time she was the singer in an indie rock band that toured the West Coast and charted on U.S. college radio. She currently resides on the northern coast of Oregon, where the constant rain and fog remind her of visits to her family in England and Scotland when she was a child.
She is currently working on a new historical MM series, as well as a steampunk horror and sci-fi ménage.
Guest post with Author Morticia Knight...
Play Acting (Gin & Jazz 7) is the final installment of the Gin & Jazz series that is set in Prohibition era Hollywood. It is difficult for me to believe that it's over – it was such a massive undertaking that has consumed for over a year. The first four books – which are one continuous story arc – are equal to 270,000 thousand words. The subsequent three books - which tell the HEA's of the supporting characters of the first four books - add an additional 220,000. Holy crap – that's over a half a million words. *gulp*
Truthfully? My original synopsis for the entire series was 3 books at around 50K each, for a total of 150,000 thousand. So what the hell happened, you ask? I fell in love. I fell in love with the era and I fell in love with Jack (the MC of the first four books). I was captivated by the locations, the process of filmmaking, the art, the décor, the fashion, the decadence – all of it conspired to keep me up many, many late nights telling Jack's story. I was desperate to share Jack's journey - how he went from being an innocent, naïve young man struggling to survive, to becoming a major film star. Through it all, he suffered the loss of love more than once - then found it again. He changed so much along the way and how he came out on the other side? You'll have to read his story to find out.
The world of the Gin & Jazz series also ensnared me. Many, many people influenced what happened to Jack, colored his choices. I knew things were about to change for the series when I hit the 40K mark in the first book (Hollywood Bound) and hadn't even introduced one of the major side characters (the ditzy flapper, Trixie Fox). I had a decision to make. Do I cut the story down to keep it within the proposed guidelines, or do I let it take me where it needs to go? I contacted my publisher and editor to apprise them of the situation (as it was due to be turned in) and they were both very adamant that I should follow the muse wherever she led me. And she led me to the seven books the series became.
In this final book, Play Acting, readers get to find out what happens to silent film star, Roman Pasquale. It's also the book that goes the furthest into the future, taking place a few years after the events of all the other stories. He played a pivotal role in books two and three (Razzle Dazzle and Tarnished Glitter) and readers of this series may be shocked and/or pissed that he was my favorite character to write. I could seriously write his character all day. There were just so many layers to him – he could be charming and loving one instant, then cruel and heartless in the next. Writing this final installment was especially challenging – since I know how much many readers hate the guy. He has a fairly horrific background which obviously colors his adult behavior. But does that excuse it? Is he still worthy of finding and keeping love? The young playwright Max (featured briefly in Starring Role and Casting Call) is about to rock Roman's world. In a good way.
I hope you get a chance to enjoy the struggles of these men as they learn how to live and love during the roaring twenties. Take a peek at the blurb and an exclusive snippet below. You can also enter into the giveaway!
An excerpt from Play Acting by Morticia Knight...
"Beg pardon sir, but Mr Pasquale is here requestin' your instructions."
"Thank you. Tell him I'll be just a moment."
Without closing the door again, Max checked his watch, frowning a little. It was still twenty minutes away from everyone's call time. He had to admit that it was preferable than Roman behaving like a pampered star and arriving late. But more than anything he was frustrated at the way his heart was thump-thumping that much faster, that the moment Bobby had said that Roman was there he'd realized how much he'd been anticipating seeing him again since the previous week.
Ignoring the nagging voice that dressed him down for putting his dick ahead of his work, he took a quick peek in the mirror above the tiny bathroom sink in the equally tiny bathroom of his office. He patted the sides of his hair and ran his fingers through the top. It made the curls too fluffy. Groaning, he mashed them back down as best he could. It seemed that he was only succeeding in making it worse.
He yelped, whipping around so quickly he sent a bottle of mouthwash flying off the sink where it broke on the tiled floor. Looking down in dismay, he saw that the bottoms of his trousers were fairly soaked in the minty liquid.
Day is off to a grand start.
A slight movement drew his attention and he raised his head to see Roman peering at him from around the door to the bathroom. Max could have sworn that he saw a glimmer of something when Roman's eyes met his, but then his gaze lowered and he furrowed his brow.
"Good Lord, Max, I am so dreadfully sorry. I shouldn't have startled you like that, it is all my fault. You aren't cut are you?"
Frozen. He was absolutely frozen to the spot. He couldn't even explain it to himself except that standing next to Roman in the small bathroom of his private office was a far cry from a lunch meeting in a public place. He wasn't sure if he could possibly behave any goofier than he was already.
I'm the director. I'm the one who hired him. Get a grip, man.
"No, Roman, I'm fine. Please don't apologize. It was a silly accident, that's all."
He saw that Roman clutched his play in his hands. It was obvious that it had been well read. Or something. Roman laid the manuscript down on one of the padded chairs of the office area, then removed his overcoat and dropped it on top.
Roman advanced toward him and Max stepped back in surprise, his butt hitting the edge of the porcelain bowl of the sink. Before he had a chance to respond, Roman had squatted down and was carefully picking up the glass pieces of the bottle. Max bit into his bottom lip. Roman's head was scant inches away from his crotch. They hadn't even begun the fucking rehearsals yet and Max was already a wreck.
Roman chose that moment to peek up at him and Max knew exactly what it would look like if Roman were in that position for another reason. His cock instantly swelled. He flipped his body around and smashed his rigid length against the sink. That part hadn't been intentional, but after he'd stifled a groan, it had at least helped him to get back to a state that wouldn't be so agonizingly embarrassing.
"I, um…just checking to see if the waste bin, uh, let's see…"
He knew he wasn't making any sense whatsoever, but it was preferable to have faced away from Roman so that now only his ass would be…
He stepped to the side of the sink, but in the limited amount of space available, he almost succeeded in landing on top of the toilet.
"The bin's over here, Max."
"Oh, of course." He gave a shaky laugh. "Still getting used to this office, such damnably close quarters."
Roman rose to his feet, strong and graceful. "I know my dear Max, they can be so dreadful. When I first began at Global…"
There was an odd catch in Roman's throat and Max was sure that what he saw in Roman's eyes that time was sadness, but he rebounded quickly, waving his hand about as if it were all so tedious.
"Well, I won't bore you with the details. Suffice it to say, it gets better. I'm certain you have nothing but wondrous success ahead of you and with that, the quarters will only improve."
Roman regarded him with a playful gaze. It was as if he'd managed to take himself away from whatever past ache he'd been reminded of and lock it away where it could no longer torment him. He was sure that what he'd just witnessed was part of what André had been referring to in regards to Roman's emotions. It was all there right beneath the surface of his carefully constructed film star façade. Max itched to begin uncovering Roman right away.
And everywhere September 5th
You can find Morticia lurking about at these places:
www.morticiaknight.blogspot.com
morticiaknight@gmail.com
Twitter: @morticiaknight
Facebook:
https://www.facebook.com/morticia.knight
A huge thank you to Morticia Knight for stopping by today, you have always been so gracious and generous here at TTC, sharing your stories with us! It's very bittersweet, I have loved this series and looked forward to the next installment for the past year. So sad to see it end as well, but what a fitting end it was! Here's to many more years of writing and many more beloved characters you will bring to your fans.
a Rafflecopter giveaway