Hey y'all,

Roan Rosser has a new queer comedic urban fantasy out:

Red Pandamonium

. We're sharing a spotlight today along with Cat's Review, an Excerpt and a super fun Character interview. Oh, and there's a giveaway.
When you have chaos magic, the only thing you can do is expect the unexpected.
Zombies. Shoestorms. Illicit unicorn rides. A talking red panda.
Before today Max never believed in magic, despite bad luck so terrible he used to jokingly call it a curse. Now he's a reluctant believer. His first day as a mage he draws the attention of the magic police, not to mention the mysterious hooded figures chasing him all over downtown Portland trying to kill him with magic.
With the help of his new speed-demon red panda familiar, his fortune-telling neighbor, a gadget-obsessed witch, a grumpy vampire, and his maybe-brother, Max needs to learn to use his chaos magic, and quickly, or his 'curse' is going to be the end of him and the people he loves.
Cat gives this book 5 Meows...
So, this isn't actually a romance, though one or more of the characters may have a crush or be in love with the other and that's quite a twist.
Max is transexual and has so much bad luck that he can't hold a job. He and his best friend Brandon have grown up in the foster system since they were babies. Max got his top surgery when he was 18 and aged out of the system.
Brandon had a good job as welder, but Max could only help bring in money by selling sketches at the market on weekends and during the summer, where he also met his friend Ynes.
Sorry I had to tell you so much but it was important that you knew this much…
Oh I forgot Max and Brandon were squatting in a haunted house.
Now for my review.
Oh my, this book was so much fun. It was hilarious.
Poor Max and all his… accidents. It's nothing like what you think it is.
I think this is about the most unique book I've read in a long time, if not ever.
There's so much going on it makes your head spin, and all of the characters are unique and intriguing.
Oh how I loved Max,
I hope there are more of these guys coming soon!
---
Roan is giving away a $20 Amazon gift card with this tour:
Direct Link: http://www.rafflecopter.com/rafl/display/b60e8d47242/?
Guest Post - Character Interview with Pog the red panda
Hello, and welcome to the Pogcast. I'm your host, Pog, the star of Red Pandamonium. Today we'll be answering reader's questions. Ask me anything!
First question. I've heard you're from the spirit realm. What does that mean?
You don't know where that is? You just pop through this reality to the other side. I can't do it anymore since being bound here by the witch who summoned me. Things are much different there. Spirits don't have set forms like you mortals, and we interact with the world more through our magic. Your English language doesn't have the words to properly describe it.
What's your family like?
Spirits don't have a family like you mortals do. I have some mortals that I consider family, like the witch family that summoned me to be the protector of their house. But they all disappeared a while ago. Left and never returned. I couldn't go look for them, since I was bound to the house.
Then a mage, Max, came along and moved me into this form. He says I'm a red panda now. It's not a bad form.
So now my family is Max and his friends. I like them. As his familiar, I get to teach Max what I learned from the witches about magic. He makes a good sidekick.
His girlfriend lets me play with her gadgets and her squirrel familiar. Sunny, the vampire, taught me how to drive a car, but she won't let me take it off a jump like in her games. Lame.
The others, the bird and the scowly mage, I could do without, but Max likes them so I try to tolerate them.
What kind of education do you have?
Education? I never went to school, like humans apparently do. Watching the witches do their magic, I learned a lot about spells. I learned to read that way too, though I don't understand why mortals read books when they have driving video games.
Lately I've been learning a bunch about cars. Someday I'll talk Max into buying me my own.
This person sent in, "Forgive me for asking. I don't know how to tell on red pandas. Are you a boy or a girl? What's in your pants?"
I don't understand what that means. A boy or a girl? You humans and your weird questions. I'm a Pog!
What do you mean, what's in my pants? I don't wear pants. That's what fur is for. You humans are so strange.
In the chat someone asked what pronouns I use. Whatever, just not he or she. I'm Pog, not a human male or human female.
What is your favorite food or drink and why?
The first thing I ever had after getting a corporeal form was coffee. It's still one of my favorites. Bitter yet with a different underlying taste depending on where the beans are from. The fox was teaching me about all the different varieties before he ran off.
Max doesn't like me drinking it because he says it makes me hyper. Little does he know the vampire brings me a cup every morning before dawn. Ehehehe.
How would you describe yourself?
I'm a red panda. I have pretty red fur on my back and black fur on my belly and legs, and this striped tail that comes in handy for tripping Max. Corporeal forms have their downsides, like needing to use the bathroom, but I enjoy being able to see the mortal realm outside my original house.
Oh, you mean my personality? Generous. Smart. Friendly. Humble, very humble. The humblest red panda you'll ever meet.
Max, when did you come in? I didn't say anything funny. Stop laughing.
Listeners, ignore that background noise, please. Moving on.
What is your biggest goal in life?
I'd like to find out what happened to my witch family. Why did they abandon me to rot with the house? After that, I'm not sure. I don't know if I want to go back to the spirit realm. I'm quite fond of cars and the vampire Sunny. I'd miss them if I went back.
Fine, I guess I'd miss you too, Max.
What would be the best gift I could give you?
A fast car. Max is now telling me that's too expensive of a gift.
A slow car then? Still no? You drive a hard bargain, Max. A tiny car, red panda sized.
Max is now saying coffee would make a wonderful gift for me. No, Sunny brings me as much coffee as I can drink. I want a car.
Do you have any secrets?
What? Of course I do. But they wouldn't be secret if I told them to you, would they? What a silly question.
Alright, that's all the questions we have time for today! Thanks for listening. This has been Pog, your red panda host, signing off.
---
Excerpt
"Until this next one passes, stand in the center of the grass there. Based on the size of the licorice circle, it looks like enough space that you shouldn't hit the sidewalk or the house."
"But that's in full view of the road…"
Kay shrugged. "So? Humans see magic all the time. Especially in this modern age, they're likely to think that they imagined it."
I was starting to understand why Kay was so dismissive of the PCA. "What if they don't? Think they imagined it, I mean."
"Who's going to believe them?" Kay pushed me onto the grass. "Now go. I don't want to see what would happen to me if I got caught in range."
"It doesn't bother Pog," I protested, but walked across the pristine emerald grass to roughly the center of the lawn. I'd never seen such bright green grass. It was lush and almost springy under my flip-flops, and there wasn't a bit of moss in sight.
So far, the magical effects had seemed to relate to what I was thinking, like the grass had turned to the candy I was craving, so maybe I could direct it.
"Pog, what if I tried to expel the magic with purpose rather than letting it just happen? It's like a buildup of magical energy, right? So if I used it, no explosion."
"It is," Pog said, sounding skeptical. "But do you really think you can control it?"
"No," I said truthfully. "But will it really hurt anything to try?"
"I suppose not," Pog agreed.
I turned in a slow circle. Kay and Ynes stood on the mansion's front porch, ringing the doorbell. No one else was nearby. My palms were on fire now. I needed to do this soon.
"Do I need a wand to focus things?"
Pog leapt from my shoulder, then stood up on two legs and faced me. Eir striped tail waved back and forth behind eim. "No. Magic for a mage is all about intent and focus, not the tools."
"Thanks, Professor." I quirked a smile at the diminutive red panda. Eiy looked so serious.
I did some of my hand and finger stretches, like I'd do to limber up before a drawing session. Focus, but on what? I kicked off my flip-flops and let my feet sink into the soft grass.
I wondered if I could turn the cheap plastic flip-flops into tennis shoes like I'd morphed Kay's sweats into my normal clothes. Flip-flops to sneakers. Easy.
I thrust my hands at the shoes. Change! Nothing happened.
In the distance I heard a door open and then people talking, but I kept my attention on the orange flip-flops, vibrant against the brilliant green of the grass.
I could feel that Pog wanted to say something, but eiy kept quiet. I didn't know how I knew that, but I did. And now that I'd noticed, it was very distracting.
Sneakers! I thrust again. Nothing still. The burning moved to my fingers.
"I said I have no idea what you're talking about! I don't have a brother!" a man yelled.
The raised voices caught my attention, and I looked up, chewing on my lip. Ynes was pointing at me. I should have told them I was trans, so they could have explained, but I thought I'd be there with them. Too late now.
The magic in my fingers reached the tipping point, and I fell to my knees with a scream. The fire engulfed me and expanded out. Sneakers! I thought at the magic.
The grass stayed grass, and as I watched, the ugly orange flip-flops morphed into a pair of sneakers. They stayed bright orange, damn it. But it had worked! My first proper spell!
I sat down to put my new shoes on when something rubbery thumped into my head. I winced and turned to look at what had hit me. A right sneaker, white with gray trim.
Pog's eyes widened and eiy dashed under my bent legs as more shoes began raining from the sky. I covered my head with my hands and bent over my legs, trying to shield Pog from the onslaught. They bounced off my back, shins, hands, and elbows hard enough that I was going to be bruised all over.
A nearby window shattered with a crash and I risked a glance out under my elbow to see shoes bouncing off the mansion's roof with solid thumps. Car alarms started going off in the street and there was the sound of more breaking glass. Honking horns and yelling started coming from the surrounding neighborhood.
Maybe my 'create shoes' spell had been a little too successful.
The arguing from the porch stopped as everyone stared in stunned silence at the falling shoes.
After a few minutes, the rain of sneakers petered off.
A Shoestorm.
I snickered to myself at the silent joke.
I found a right and a left of the white and gray rain sneakers. Just my size—at least one thing had gone right—and put them on, leaving the bright orange ones where they lay. Then made my way to the porch, kicking sneakers out of the way as I went. Pog ran along after me, bounding over the shoes like it was an obstacle course. Glad someone was having fun.
On the porch, Kay mimed bashing his head into one of the Corinthian columns. Ynes stared around, open-mouthed at the mess. And the man… he was staring at me. I stared back. He could have been my twin brother, except his shoulders were broader and his face a little rounder. But his hair was the same dark brown as mine and we had the same nose and the same dimple on the left cheek. I swallowed hard, not sure what to say to my maybe-brother.
A sneaker from the roof rolled off and landed on the pavement between us with a loud thump, breaking the staring contest. Pog stood on eir hind legs and tottered up to the shoe with eir front paws in the air.
"Quite the weather we're having," I said to him as Pog pounced on the shoe.
The man jerked his gaze back up to me in shock. "Maybe you should come inside after all."
My urban fantasy novels mainly feature the trans and queer protagonists grappling with things like identity and found families that I wished I could have read about growing up.
Originally from Utah, I escaped up to the Pacific Northwest, where I've made my home in both Seattle and Portland. When not writing, you can probably find me beating up pixel baddies or in front of one of my sewing machines adding to my overstuffed closet or my army of homemade plush dolls.
If you find yourself blinded by the vivid colors and loud patterns of my homemade shirts, know that I'm only trying to warn you that I may be poisonous. Or venomous? Or both? Probably both.
Author Website: http://roanrosser.com
Author Facebook (Author Page): https://www.facebook.com/roanrosser
Author Twitter: https://twitter.com/RoanRosser
Author Instagram: https://www.instagram.com/roanrosser/
Author Amazon: https://www.amazon.com/Roan-Rosser/e/B09V95NK72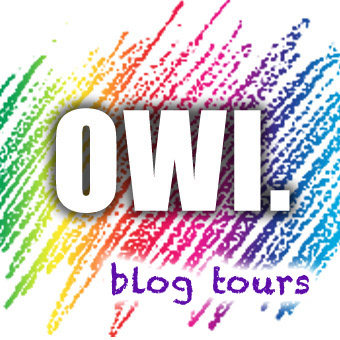 Follow the blog facebook page HERE and check the giveaway tab for all the current promo posts with giveaways, thanks for stopping by y'all!