Roz Alexander has a new FF holiday romance out: Higher. And there's a Giveaway.
Where do dreams go to wait?
Tali Blue is definitely going back to finish her last semester of rabbinical school...eventually. When she moved back to her hometown seven years ago to help her grandparents raise her younger sisters, she planned on it being temporary. Now though, she has a stable job and a stable life surrounded by the people she's known forever. It's all just fine - and then there's the incredibly annoying surprise of Maple.
Maple never meant to be successful. She just wanted to make weird art and practice her Ladino. And just like that, 15 years of adulthood has built a solid career, a great reputation as an art instructor, and a lackluster love life. It doesn't help that she's been spending all her free time consumed with making it as a Sephardic Jew into the Jewish art world that never seems to have space for her. And it definitely doesn't help that she's strictly a butch-for-butch queer. And then comes a sex goddess in the form of short, chunky, smoking hot, and incredibly nervous, butch, Tali Blue.
When Tali's love of family, Maple's art ambitions, and a Rosh Hashanah effort to #savethebees force these two together, both of them may learn that the only way out is up, together. This new year the honey is dripping on a lot more than apples. Higher is a steamy, butch-for-butch, grump-sunshine sapphic romance about what happens when you choose to take your dreams higher.
About the Series:
This entire Hot for the Holidays series is about queer Jewish people (and the people who love them) falling in love and having hot, explicit sex that can be read in any order and all year round.
Roz is giving away a $10 bookshop.org gift card with this tour:
Exclusive Excerpt for TTC Books and More
Higher: A Butch for Butch Romance
Roz Alexander
Higher by Roz Alexander is the story of two butches — one grump, one sunshine — finding their way into each other's hearts despite themselves. In this exclusive excerpt of the novella, Maple is distracting herself while her love interest, Tali, is on a date with another woman.
The next day Maple distracted herself with as much admin work as she could shove into the daylight hours. She knew she should tell Tali how she was feeling, but she was still terrified of the return of the morning-after Tali. That cold, abrupt creature that could go from a night of connection to ten yards of emotional distance without blinking.
She also applied to one of the jobs Tali had sent her way. The rabbinic college was hiring an art teacher for a semester-long test. She loved teaching kids, but the idea of being able to combine her Jewish identity and her career, the way she had been with her Ladino project, felt so right.
When night came though, Maple let herself type before thinking better of it.
Maple: So, how was your date?
Tali: how do you know I was on a date?
The reply was immediate and Maple could imagine the suspicious narrowing of Tali's eyes as she typed. She felt a smile pull at her lips despite herself. Not wanting to out Anna, she fibbed.
Maple: Oh... my assistant
Tali: you speak grunts now?
Maple: Not no
Tali: Hmmphmm
When nothing else came after a minute, Maple wrote back.
Maple: Uh what?
Tali: That was me grunting my date answer to you. What? The wrong dialect?
Maple laughed into her silent apartment.
Oh, so she's funny now, huh?
Maple: Must be - you'll have to use English for me
Tali: Or Ladino
Maple: Have you been studying up?
Tali: you wish.
Maple: yeah, I do
A long pause now. Probably she'd put her phone down, annoyed with Maple's constant flirtation. She kicked herself mentally. But then again, texts could be interpreted in endless ways. Maybe she'd just been interrupted. Maybe she suddenly fell asleep because the date had been so exhausting. Maybe she was at her date's house right now.
No, no. Better to not start imagining that option.
Then the three little dots started dancing across the screen and all hope was restored. Until they stopped again and Maple cursed the invention of cell phones.
Then it rang.
"H-hello?" Maple answered, fumbling the phone in her eagerness.
"I'm tired of typing."
"Likely story, you just missed my voice."
"It was fine. The date," Tali said, entirely ignoring Maple's comment.
"Oh wow, don't go over-describing it now. You know I hate details."
"I hate you."
"So you love to tell me. But let's see, it's like, uh…" She pulled away from the phone to look at the time. "Wow, it's barely eight pm and you're texting, now calling, me. So it can't have gone well."
"Maybe it was a super cute lunch date."
Maple took a quick shot of her own skeptical face, an eyebrow raised and the corner of her mouth quirked up and sent it back in response.
"You are ridiculous. Did you text me a photo while we're on the phone?"
"I might be ridiculous, but I'm also extremely cute." Maple waited for Tali's snort and was rewarded by a particularly disbelieving one. "And I'm well-informed. I know it was supposed to be dinner and a movie. Classic stuff there."
"Yeah, well informed by Anna. Don't try to protect her. A long talk is in store for that girl. And, if you must know, we didn't make it to the movie."
A sentence Maple would have stressed over if they were still texting. Could mean dinner had been so great they'd shot right back to the car and fucked hard enough to throw the car into drive and cause a crash.
What is wrong with you?
But Tali's tone said it all.
"Oof, that good huh?"
"What can I say? You've ruined me."
Maple had expected another goofy joke or two. The best she had expected was they'd tease each other for a while. A few more minutes on the phone, maybe an hour or two of lazy texting.
Normal, casual friend stuff that normal, casual friends who were definitely not sexually interested in each other did.
And then say their good nights and continue the slow, steady trek toward real friendship. She certainly, even in her wildest imagination, hadn't expected Tali would actually start flirting back. Not really. But maybe she wasn't, maybe this was just a meaner joke. She's not great at jokes.
"What's that now?"
"A little honesty. A little bravery. You know, that stuff you're always yammering on about."
Maple chose to ignore that dig in favor of falling hopelessly into, well, hope.
Ruined her? For what?
"How?" Maple cleared her throat when her voice came out far too close to a squeak.
"What?"
"How did I 'ruin' you?"
"Listen, Linda was perfectly nice."
"Linda is the date?" She didn't want to know, she wanted to know everything. She wanted this to last forever.
"Yeah, Linda was the date. And she seemed great. Exactly the kind of woman I've gone for in the past." Tali's own voice was too measured. What Maple wouldn't give in that moment for a teleportation device.
"Aaand?"
"And, well, honestly I sat there thinking about how objectively beautiful she was."
"Nice." She kept her voice as flat as she could.
"It was. But also that's it. I knew she was beautiful, but I didn't feel it. Not like when I look at you." Maple could hear Tali take in a steadying breath. Heard the rustling of Tali's sexy, soft body adjusting in blankets. "I feel how handsome you are in my bones. I think about your strong hands on my arms, the way you grabbed me on that first night. The way your binder peeks out. The way your lips look wrapped around my fingers. I feel it like an ache. I want to hurt like that."
They are a physically/progressively disabled, white, trans person with ADHD and have more interests than time in the day. You can find them spoiling their three terrible cat-beasts; connecting to their Jewish culture through moon-worship, plantcraft, and cooking traditions; and making weird art when they're not writing or stewarding a native pollinator garden with their beshert.
Author Website: www.rozalexander.com
Author Twitter: https://twitter.com/WritesRoz
Author Instagram: https://www.instagram.com/rozalexanderbooks/
Author Goodreads: https://www.goodreads.com/author/show/21096037.Roz_Alexander
Author Amazon: https://www.amazon.com/Roz-Alexander/e/B0917ZWFZ2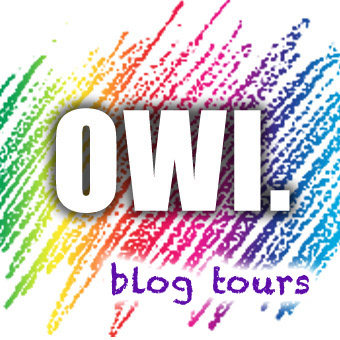 Follow the blog facebook page
HERE
and check the giveaway tab for all the current promo posts with giveaways, thanks for stopping by y'all!