R.L. Merrill has a new MM paranormal romance out:
Sundowners
.
And there's a giveaway.
Vampire Creed Lowell drifts from town to town working with the elderly as a night nurse and looking to avenge his harrowing past. His youth and vitality make him a favorite of his patients and his gifts bring them peace. At long last he's arrived in the place where he hopes to find the truth about those who betrayed him…but first he finds an unexpected love with a man who might understand him—or end him.
Grad student Roman San Angelo is struggling to handle his courses, teaching schedule, and research for his dissertation on an obscure cult. He spends every spare moment with his beloved yet demanding grandmother Frances who's recently moved to an assisted living facility—and he's fascinated by her night nurse, who is able to bring out the inner light which had faded during her battle with dementia. Something about Creed doesn't add up, however, Roman finds himself fighting an undeniable attraction. His concerns multiply when Roman discovers a connection between Creed and a bizarre series of vampire-wannabe assaults in the area. A moment of weakness leads to a night of passion between them, and the promise of something more, and yet Roman can't shake his concern that Creed is not what he seems.
Creed knows better than to bring a mortal into his world, even one who could help him find the link between the pack of violent vampires preying on the people of Santa Cruz and Creed's past. When he discovers Creed's secret, Roman is ready to step outside his comfort zone and accept everything a life with a vampire entails, and when Creed disappears, Roman will go to the ends of the earth to find the man who brought the light back to his grandmother and the warmth back to his own heart.
Cat gives this 5 Meows with 2 purr heat index...
Oh man, did I love this story. For those of you that don't know, Sundowners is a real condition mostly in dementia patients that happens in early evenings causing them to act out, get upset, angry, different things. It's hard on the patient and family. I know this first hand watching my mom go through it.
Anyways back to the story.
Creed is a nurse with a secret and works nursing homes, mostly night shifts, especially with patients with sundowners and dementia. He can heal and use their negative energy to feed himself, so it's win/win. He is trying to find some evil and set some things straight to live the rest of his life normally, so he thinks. He meets Roman, one of his Patients grandsons, and hopes he can have a normal life if he can find the bad guy.
Of course things never work to plan.
I loved all the characters, both the human and nonhuman we finally meet.
I love how the vampire world is so different in this book. It's one of the most unique paranormal stories I've read in a while. I just hope I get the next book soon and am not left hanging too long!
---
Giveaway
R.L. is giving away a $25 Amazon gift card with this tour:
---
Author Guest post
I Heart The Murder Capital of the World Santa Cruz!
Thanks for checking out the Sundowners Blog Tour! I'm Ro and I'm tickled to be here to talk about my new m/m vampire romance/supernatural suspense. The setting of the story is very close to my heart since it's set in a town I once planned to make my home. I didn't, but my story isn't over yet! There's still time…
The town of Santa Cruz, California—you may know it as Santa Carla from the movie The Lost Boys—actually did have the nickname of "Murder Capital of the World." It's a boundary of the Bay Area, where I make my home, and like most cities in the Bay, has its share of crime and houselessness. I never know the nickname was real until recently, and I totally blame murder podcasts like Serial Killers and Hitched 2 Homicide (listen to the episode titled Rod Ferrell, Vampire Killings featuring author Robyn Peterman) for adding this bit of trivia to my brain. Thanks to serial killers Ed Kemper and Herbert Mullins, there was indeed a time when mutilated bodies were literally showing up everywhere. This was right about the time I was born (I'm turning 50 this year) and I knew nothing of the town's sordid past. In the early seventies, these two killed twenty-one people in horrific ways that shocked the Bay Area. We've certainly had our share of serial killers in California. And if you've seen Us recently, you might be too scared to venture out to the good spots.
I spent time in this kooky college and beach town during my youth riding the Giant Dipper—a wooden roller coaster built in 1924 that is totally rad. I got myself a board and then learned to boogieboard in the freezing cold waters. I attended cheer camp at the University of California, Santa Cruz for a few years (they even have a Merrill College there!) and spent countless days riding the rides on the Boardwalk with cousins and friends. Later on, I skipped school to watch surfers just after dawn and then sunbathed for hours (this was the 80s. I swear I wore sunscreen) and then go shopping downtown…until the 1989 Loma Prieta earthquake nearly destroyed the area. Merchants put up tents and continued to operate while the old buildings were refurbished and retrofitted to withstand earthquakes. My husband and I were married at nearby Boulder Creek and we love eating and drinking at Hula Grill. Then we had kids. Dates changed to trips to Roaring Camp for Thomas the Train day and we discovered delicious Betty's Burgers as well as restaurants on the wharf were you can watch pods of sea lions frolicking in the cove. There's something to love about the city around every corner. So many good times.
When The Lost Boys came out in 1987, I was in heaven. I'd been watching horror movies since I was probably six years old with my stepfather, and I was in the throes of adolescence. The movie was everything. The music was awesome, the vampires were hot, and I knew where most of the scenes were shot. (PSSST…the train trestle is not located in a place where that scene would have been possible). But I digress.
In 2020 I began creating the world of Sundowners in my mind, and there was only one place for me to plot my vampire tale. Everyone thinks of New Orleans for its vampire lore, but Santa Cruz is a close second, and it was the perfect place for my tale of a former hippie-turned-cult-member-turned-night-nurse at a memory care center for senior citizens. Sound wild? Hang on, I'm just getting started.
I used some popular landmarks for the story. Anyone who knows the town well should be able to navigate the setting. The Boardwalk is an absolute blast. Wild rides that give you a fantastic view of the ocean, great food to feed your cravings, and a huge arcade and a pirate-themed mini-golf course. It's open year-round, though some of the bigger rides are closed for the winter. Puesta Del Sol is the nursing home where our heroes meet and I used an actual Victorian home that sits on a hill overlooking the Boardwalk. The lighthouse that overlooks the inlet from West Cliff drive contains a small surfing museum. Creed is cagey about letting anyone know exactly where he lives, but I can tell you his place is a couple of blocks away in a basement apartment of an old Craftsman house and he loves to take Rhonda (pssst there's a Doberman in this story) running near there. And The Catalyst…such a cool place to see shows. I've seen Hell or Highwater, The Amity Affliction, and, for my husband, Y&T. I'd go more often, but it's a hike to get there and getting out late then having to drive 17 home is a lot.
I hope you all pick up Sundowners, and I hope you get a chance to visit Santa Cruz someday. It's got something for everyone, and who knows? You might just meet a vampire, although…not sure if you'll meet a (mostly) good guy like Creed, or if you will come across another type of vampire. Things might not turn out well for you.
Thanks for joining me today! Happy Reading!
---
Author Bio
"With a strong plot, an expertly crafted cast of supporting characters, and deep empathy, Merrill's novel will keep readers hooked." —Publishers Weekly review of Typhoon Toby.
Whether she's writing contemporary romance featuring quirky and relatable characters or diving deep into the paranormal and supernatural to give readers a shiver, R.L. Merrill loves creating compelling stories that will stay with readers long after. Winner of the Kathryn Hayes "When Sparks Fly" Best Contemporary award for Hurricane Reese, and a Foreword INDIES finalist for Summer of Hush, Ro spends every spare moment improving her writing craft and striving to find that perfect balance between real-life and happily ever after.
She writes diverse and inclusive romance, contributes paranormal hilarity to Robyn Peterman's Magic and Mayhem Universe, and pens horror-inspired music reviews for HorrorAddicts.net.
You can find her connecting with readers on social media, advocating for America's youth, raising two brilliant kids, or headbanging at a rock show near her home in the San Francisco Bay Area!
Stay Tuned for more…
Author Website: https://www.rlmerrillauthor.com
Author Facebook (Personal): https://www.facebook.com/rochellerlmerrill
Author Facebook (Author Page): https://www.facebook.com/rlmerrillauthor
Author Twitter: https://www.twitter.com/rlmerrillauthor
Author Instagram: https://www.instagram.com/rlmerrillauthor
Author Goodreads: https://www.goodreads.com/author/show/9828914.R_L_Merrill
Author QueeRomance Ink: https://www.queeromanceink.com/mbm-book-author/r-l-merrill/
Author Amazon: https://www.amazon.com/R-L-Merrill/e/B00PI6Q1LI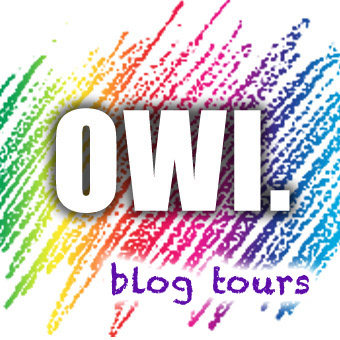 Follow the blog facebook page HERE and check the giveaway tab for all the current promo posts with giveaways, thanks for stopping by y'all!