Hurri Cosmo has a new contemporary MM romance out:
His Fake Boyfriend.
And there's a giveaway.
Noah is Griffin Colewater's best friend and absolutely no one knows him better. Certainly not any of the parade of girlfriends he's had over the years. Even his most recent, Lauren, whom he has been with the longest.
And just broke up with.
Does it make Noah a terrible friend if he's just a little bit thrilled about that?
It doesn't really matter, though. Griffin is the oldest son of the owners of Colewater Properties, a multi-gazillion dollar hotel conglomerate. He is also next in line to take over when his father retires which makes Griffin the most sought-after bachelor in the city. So, another girl is right around the corner.
The issue? Griffin's mother claims to be desperately tired of his playboy antics. She is demanding Griffin settle down with a wife and family "or else". Being that Griffin has never actually been able to please his mother in anything, Noah doesn't understand Griffin's continued hopeless mission to make that happen now.
Which makes the huge charity bash his parents are throwing a bit problematic. His mother is insisting on meeting Lauren. Yep. Griffin has yet to tell her he's single again. And he insists he's not going to. Instead, Griffin does something insane. He hires a fake girlfriend. Yah. A fake Lauren. Well ― not fake. She's a 'Lauren', too. But that's not the point. Griffin asked Noah to provide the "girlfriend for months" knowledge to Lauren number two so she could pull this whole 'girlfriend' thing off.
Honestly. What can go wrong with that?
Um… a lot.
Because Griffin is not only Noah's very best friend in all the world, Noah is also so crazy in love with the man, he hurts. A stupid stunt like this could reveal that very thing and freak Griffin's parents out so badly, they're going to hire a hit on Noah. But the bigger problem in Noah's mind? Griffin is totally not gay and if he ever found out Noah's true feelings?
Damn.
It could ruin everything.
Warning: rough childhoods.
Cat gives this book 5 Meows with a 2 purr heat index...
Oh wow, this book was so engaging!
I fell in love with Noah in the first paragraph, Griffin soon after and stayed up all night reading.
I just couldn't put it down.
The characters are fabulous and charming. The story multifaceted with lots of twits and wow what a riveting ending.
If you like fake girlfriends, sexual awakenings, best friend to lover, lots of twists with just one on page really hot sex scene this is for you.
I'll definitely read this book again... and again.
Hurri is giving away a $20 Amazon gift card with this tour:
Exclusive excerpt for His Fake Boyfriend by Hurri Cosmo...
Griffin was aware of the gasps those who witnessed her beauty made, the flash of cameras catching his attention. Once again, he was questioning the sanity of what it was he was trying to do here tonight. Simply telling his mother that Lauren was not feeling well would have been a lie, too, but one that would not have involved anyone else. Of course, still having to navigate his mother's frustration at missing yet another opportunity to meet Lauren would not have been attractive. But the flat-out disappointment in him that a breakup would cause? Well, that was worse. Except trying to ever please his parents, to have them not be disappointed in him… No, nothing about this night was going to be "fun."
Still, Noah would be there, even if just in the background. He could handle this, knowing that. Unfortunately, his mother was not fond of the man, and Griffin wasn't sure why. Noah was a great friend. His best friend. Just the man's presence seemed to feed a deep hunger in him. He understood Griffin in so many ways it was as if the smaller man could read his very soul. He was a part of him. It felt so natural to be with him. Safe. As if Griffin were not complete if the man wasn't in the room.
Damn it.
Why hadn't he had Noah put on that fancy dress of Genny's and be the one he introduced as his girlfriend? Cut out all this fake girlfriend nonsense.
Well―Noah wasn't a girl for starters. Plus, Noah made it clear he thought the fake girlfriend thing was a huge mistake. Griffin couldn't even fathom what he would have said to being the fake girlfriend. Might have been fun to find out though. For a moment Griffin allowed himself to imagine Noah in a dress…
Wow.
Wait…
Time to think about something else.
So okay, what about this? What had possessed Marcus into thinking that this Lauren was perfect for him? He was certainly right about one thing. She clearly was an incredible actress. She already had Griffin believing that she wanted to make this subterfuge last past the weekend.
Should he consider it?
His heart twisted with that thought. She was very beautiful. She seemed nice, smart. She was someone he could perhaps become friends with given time. However, over the next couple days, he would have to act as if they were a whole lot more than friends. Was he able to do that so soon after he and Lauren number one broke up?
Except, that wasn't the problem.
So, what was? Because there was a problem. A deep unrest.
Maybe it was because he knew nothing about her.
No. That wasn't it.
He had not thought this through; that was for sure.
Fuck.
Why hadn't he listened to Noah? That man always knew what was best for him. Yet every time Griffin ignored Noah's advice, which was often, he still supported Griffin. Even in this, when Noah had made it clear he hated this idea.
"I was just thinking you could back out if you wanted," Griffin said with a low voice, not wanting anyone else but Lauren to hear. "I would still pay you. I'm just rethinking this thing―"
"No! Please don't worry," Lauren interrupted. "I am so looking forward to this. I love improv and truly need the practice." She pushed up against him, then pulled Griffin's face down to leisurely kiss him on the lips. "Besides," she whispered, "if I am not mistaken, that's your father right over there, isn't it? He's already seen us together."
Griffin turned, and sure enough, there stood his dad with an old friend of his off to the left of the entrance. What in the world was he doing out here? Shit. Smoking cigars, no doubt. Not only had both men seen them, but they had witnessed that kiss. The friend jabbed his father in the side with his elbow with a smirk on his face. His dad appeared pensive though. Peering hard at the woman on Griffin's arm. What was that all about? "Damn it." He was absolutely not ready to introduce his fake girlfriend.
I am Hurri Cosmo and I live in Minnesota where I hold tight to the idea that here, where it's cold a good part of the year, I won't age as fast. Yep, I avoid the truth as much as I avoid mirrors. But one of the reasons I love writing is reality doesn't always offer up a "happily ever after" and being able to take control of that is a powerful lure.
Being a happy ending junkie, writing just makes them easier to find. Oh, I don't mind "real life" and I do try to at least keep it in mind when I write my stories, but I truly love creating a wonderful couple, knowing they will fall in love and have their HEA. Every - single - time. And, of course, that is exactly the reason I love reading this genre, too.
Give me a glass of red wine, some dark chocolate, and my computer, whether I am reading or writing, and I will entertain myself for hours. The fact I actually get paid to do it is Snickers bars on the frosting on the cake.
Author Website: https://www.hurricosmo.com
Author Facebook (Author Page): https://www.facebook.com/hurri.cosmo
Author Twitter: https://twitter.com/HurriCosmo
Author Goodreads: https://www.goodreads.com/author/show/6466687.Hurri_Cosmo
Author Amazon: https://www.amazon.com/Hurri-Cosmo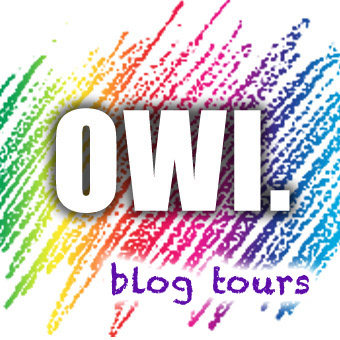 Follow the blog facebook page
HERE
and check the giveaway tab for all the current promo posts with giveaways, thanks for stopping by y'all!