Karenna Colcroft has a new MM paranormal romance out, Real Werewolves Don't Eat Meat book 3:
Hummus on Rye
. And there's a giveaway!
A six-year-old human child, who recently moved with his single father into the heart of the Boston North Pack's territory, is missing–and Alpha Tobias Rogan has been framed for kidnapping the boy. Meanwhile, a new pack member with a traumatic past has drawn Saul Hughes, the rogue Alpha with a grudge against Tobias, to Boston.
Kyle Slidell, Tobias's mate, spots Saul and realizes he must be behind the child's kidnapping. But Saul has retained his powers and uses them to erase his presence from the minds of all of the other Boston wolves. Only Kyle, with his unusual immunity to compulsion, is able to remember seeing the rogue.
To protect his mate and save the little boy, Kyle will violate shifter law and ignore direct orders from the ruler of the Northeast Region werewolves. But will he survive the fallout?
Warnings: mention of sexual assault in characters' pasts
Cat gives this book 5 Meows...
This is book three in the series and best read in order.
Kyle was turned unknowingly into a werewolf with a huge drawback, Kyle is Vegan. This just gives a little humorous spin to a werewolf story.
Also, he is true mates to the Alpha of their tiny pack and Kyle is no pushover so having to obey anyone is hard.
Tobias is the Alpha of the Boston North pack and gets a call from their highest Alpha to take a new member.
Their enemy is still in the run, and they are all recovering from a past issue (read the last book). Add to all that, a human and his six year old son have moved into the building.
There is a lot going on, lots of suspense, drama, and twists.
The characters are interesting, a little humor, now a cute kid thrown in the midst.
I love the uniqueness of this series. Take the werewolf trope, add in veganism and both guys strong and alpha type, though Kyle would never want the power.
I can't wait to see what happens next!
---
Karenna is giving away a $10 Amazon gift card with this tour:
---
Author guest post.. 5 Random Facts About Karenna Colcroft
When I sat down to write this blog post, I realized that since it's been a number of years since I put my writing on indefinite hiatus, a lot of readers might not really know who I am. So I decided to give a glimpse into the life of Karenna Colcroft. "Karenna Colcroft" is, of course, a pen name, but I am a real person, and these facts are true about me.
I started telling stories before I even knew how to write. I can remember being as young as two or three years old telling stories to my stuffed animals. When I was in kindergarten and someone finally showed me how to make those funny little squiggles on paper, I started writing them down. The first story I remember writing on paper was about a little girl named Maria who went to live with her uncle.

I was a voracious reader from preschool on up; I learned to read before I turned 3. In kindergarten, my teacher, who may have been at a bit of a loss of how to keep me contained while she was teaching the other kids how to read, turned me loose on the classroom library and encouraged me to draw pictures and write my own stories based on the books I read. Thank you, Mrs. Gendron, for encouraging my love of reading *and* writing!

Although I've forgotten most of the language at this point, by the time I finished high school, I was nearly fluent in French. I started learning it on my own with a book I found at a relative's house, then had a short French class in junior high, then studied it throughout high school. My senior year of high school, I was even able to visit France for a few weeks as part of an exchange program. I continued taking French classes in college, but there weren't any available at my college after sophomore year, and having lost touch with everyone I knew who spoke the language, over the next couple-few decades I forgot most of what I'd learned. I've been refreshing my memory with Duolingo.

I'm nonbinary, specifically agender. For me, this was both an early in life realization (at age 4 or so, I started saying, "I don't want to be a girl, but I'm not a boy, so I don't know what I am") and a later in life one. I was born in 1970; not as much was understood about gender back then. So although I knew when I was quite young that being called a "girl" felt very wrong and uncomfortable, since everyone around me told me I was a girl and I had girl "parts," I figured I had to at least pretend to be a girl.
The discomfort lingered into adulthood; being called a woman felt almost painful, and if someone called me "lady" I literally had anxiety attacks. At age 48, I finally talked to my older offspring, who has volunteered with Trans Lifeline, about all of this, and they steered me to some resources through which I found the term "agender" and realized that was exactly the right fit for me.
When I started writing as Karenna Colcroft back in 2009, I was still identifying as female because that was what I believed I was supposed to do. It was a decade later that I finally came to the realization of my correct gender. I chose to continue to use Karenna as my pen name because I'm rereleasing books previously published under that name, but even with a name that sounds "female," I am still agender.
I am a mom of two, both of whom are now adults, along with two kids-in-law whom I consider my own. And I have three grandchildren! Along with two cats and a grandcat.
So that's a few things about me. If you have questions about who Karenna Colcroft is or anything I've said above, please ask in the comments!
---
Karenna Colcroft lives just north of Boston, Massachusetts, and has been in love with the city since childhood, though she has yet to encounter any werewolves, vampires, or other paranormal beings in her travels. At least none that she knows of. Though since in her non-writing life, under another name, she offers services as a channel and energy healing practitioner, it could be said that she herself is a paranormal being. The jury's still out on that.
Karenna is a polyamorous, nonbinary human who splits time between the home she shares with her husband and the one she shares with her committed partner. She also has two adult children and a bonus son, three grandchildren, and two and a half cats. (Half in terms of time the cat lives with her, not in terms of the cat itself…)
Author Website: https://karennacolcroft.com
Author Facebook (Personal): https://www.facebook.com/riverlightbearer/
Author Facebook (Author Page): https://www.facebook.com/KarennaColcroft
Author QueeRomance Ink: https://www.queeromanceink.com/mbm-book-author/karenna-colcroft/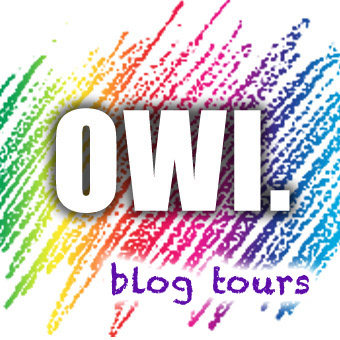 Follow the blog facebook page HERE and check the giveaway tab for all the current promo posts with giveaways, thanks for stopping by y'all!