Layla Dorine has a new MM paranormal wolf shifter book out (gay, gender-fluid, intersex), Comet Lake Chronicles book 3:
Outlaw Redeemed
. And there's a giveaway.
Traditionally, rejecting a mate means walking away. It's a simple thing, really, painless, except for frayed emotions and a bit of friction between families. In the history of Comet Lake, it's never led to the level of bloodshed that comes when Emery's mate, Tobias, decides he doesn't want him. Not only are feelings hurt, but Emery's life is left hanging by a thread and Onyx, the mate he finds on the same day his other rejects him, emerges from the encounter pissed off and looking for revenge.
He'll have to wait though.
Things are brewing around Comet Lake. Things the pack has never had to deal with. There are wolves on their land that don't belong there. Scents and footprints in the forest that don't match any enrolled members of their pack. Intruders. Unseen invaders who slink between trees and watch from the shadows.
In addition, the Howling Devils have returned. The motorcycle club, which Onyx has long belonged to, was formed two decades before to protect the Comet Lake pack, only now it's grown into something more. A family ready to settle in and do what family does. Stay. These loyal outlaws, brave and strong, are so unlike the outlaw club that Emery once belonged to he's got no way to relate.
Too bad the wolves around them believe otherwise, insisting that the fates brought Emery and Tobias to Comet Lake to help unravel truth and lies, if they can get past their own history. Unfortunately, the only thing they see it as is punishment for being who they were born to be. Can they move past the legacy of hatred and violence that threatens to reclaim them and if so, are they each destined to become an Outlaw Redeemed?
Warnings: Violence.
Cat gives this book 3 Meows with a purr heat index...
This is book 4 and I suggest reading in order.
There is a lot going on in this book. It's, werewolves, shifters, band, MC, baker, Mpreg, fated mate, multiple mates, betrayal … the list goes on.
It's about too much to pack into one book.
Having said that… the characters are well developed and intriguing and I like that as the story goes on more layers are revealed about other characters.
The story lines are interesting and also there are a few… we have Emery's healing, his relationship with Onyx, Tobias' trial, the battles with the Outlaws and that's just the major plots. There are also minor plots with other characters that keep you on your toes too.
So, all in all, this is a good book. I love hood shifter stories and this one is quite good. I just felt that the MC and even the band storyline could have been dropped because packs are basically like MC gangs with the camaraderie and stuff… though these stories could have been more important in the first 3 books so I suggest you read this series in order.
I plan to go back and read the first 3.
---
Giveaway
---
Author Guest post with Layla Dorine
Greetings and thank you so much for hosting me today. For those who might not know me, my name is Layla Dorine and I have been publishing since 2015 when my debut novel, Guitars and Cages was released by the now defunct publishing house Wayward Ink. At the time, I didn't think I had many other books left inside of me. I had been writing the characters in that book as part of an online roleplay word for the better part of seventeen years. A novel, or even something in novel format, seemed like a scary undertaking to me.
I'd taken writing workshops when I lived in the tiny mountain town of North Adams, MA, at a little place called Inkberry that offered all kinds of writing courses, and I loved my time in each of them, but I never dared to do much with my writing besides continue to play the roleplay game. I'm afraid I tend to be my own worst critic, which is why the early novels written after those workshops have never seen the light of day.
Guitars and Cages though, that was different. Asher's story flew from my fingertips, as did the follow up story, Guitars and Choices. I started to realize that all the characters I'd created over all the years of playing the game, were still floating around in my head, with backstories already created and directions to take their stories in. One by one they played out. Musicians. Cage fighters, Snake shifters. Dirtbike riders. A grouchy prince. A wanderer afraid of making connections with others. The list rolled on, five books, ten, until now when I am releasing my 24th full length novel: Outlaw Redeemed.
Book four of the Comet Lake Chronicles, my wolf shifter series, Outlaw Redeemed focuses on the wolves Onyx and Emery, who met at Onyx's bakery, but never get the opportunity to connect about the bondmarks that formed on their wrists before a tragedy befalls Emery. As Onyx helps him recover from it, the two bond over food, wine, painting, snoot boops, and less than ideal parents, while around them, an issues effecting not only the Comet Lake pack, but other shifter groups, continues to unfold.
I hope you will dive into their world and see the way bonded pairs come together. Each with their own challenges, but each with the chance to learn and grow along the way. In a society that prides itself on taking care of every wolf and adopted member of their pack, the wolves of Comet Lake thrive because they have strong elders who work behind the scenes to make it so. Some of those make on page appearance, like Mama D, who teaches life lessons the same way she teaches in the kitchen, with laughter and hugs and a warmth others can't help but embrace
---
LAYLA DORINE lives among the sprawling prairies of Midwestern America, in a house with more cats than people. She loves hiking, fishing, swimming, martial arts, camping out, photography, cooking, and she traveling to visit museums, historic, and haunted places.
Layla got hooked on writing as a child and she hasn't stopped writing since. Hard times, troubled times, the lives of her characters are never easy, but then what life is? The story is in the struggle, the journey, the triumphs and the falls. She writes about artists, musicians, loners, drifters, dreamers, hippies, bikers, truckers, hunters and all the other folks that she's met and fallen in love with over the years. Sometimes she writes urban romance and sometimes its aliens crash landing near a roadside bar. When she isn't writing, or wandering somewhere outdoors, she can often be found curled up with a good book and a kitty on her lap.
Author Website: https://layladorine13.wixsite.com/layladorineauthor
Author Facebook (Personal): https://www.facebook.com/LaylaDorine13
Author Goodreads: https://www.goodreads.com/author/show/9814124.Layla_Dorine
Author Amazon: https://www.amazon.com/Layla-Dorine/e/B01IRRLBNW/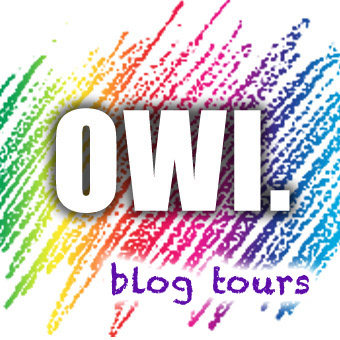 Follow the blog facebook page
HERE
and check the giveaway tab for all the current promo posts with giveaways, thanks for stopping by y'all!