M.W. Lee has a new MM fantasy romance out:
Balancing the Weave
.
For Mark, Pride weekend in Yamasee County, South Carolina, means spending the day with friends, flirting with the out-of-town men, finding a romance, drinking too much, and enjoying all of Pride. However, the Fates have arrived to address a hole which appeared in the tapestry representing Mark, his past, and his present, which will direct him to the future.
Throughout the day, the Fates confront Mark with memories both pleasant and painful about his former lover Sammy. Parcae uses her goddess tools to manipulate Mark's thoughts so he remembers fun dates, fights, issues which make him uncomfortable, and accusations of being needy. Was it Sammy's neediness that caused Mark to end the relationship? Or was Mark the needy companion? When Sammy once said Mark ain't needy, what did he mean?
Can the goddesses help Mark work through these memories so his self-evaluation can lead to better relationships in the future?
Cat Gives this book 3 Meows...
What did I think of the cover?
I love it, made me curious.
Did the blurb entice me into reading the book?
Yes. It also made me curious. I like stories about the fates.
Is this part of a series?
No. It's a standalone.
Who's my favorite character?
This was a very different story, and I didn't have a favorite character.
What made the book interesting?
The fates directing Dave through his memory past and presents to show him how his past relationships failed to help him develop better ones in the future.
How hot was the book?
There wasn't any on page sex.
Who do I recommend this to?
If you like the Fates, deep introspection and stories that make you think this is for you.
---
Giveaway
M.W. is giving away a $20 JMS Books gift card with this tour:
---
"Balancing the Weave"
Exclusive excerpt for TTC Books and More
A set up: Mark had been at Pride until the Fates influenced and forced him to retreat home. There one of the Fates, Parcae Goddess of the Past, uses her goddess tools to bring Mark back through memory to points in his relationship with Sammy. Here Parcae helps Mark remember one of his and Sammy's after-break-up-get-back-together conversation.
Excerpt
Parcae said, "As you two talked, you forgot your reasons for ending."
I think so. I forgot why I was unhappy and realized why I liked him. He's so funny. A good storyteller, too. And, Mark admitted, very smart.
Without Parcae prompting, Mark took up the narrative. When he asked me why I broke up, I couldn't remember exactly. All I could think of saying was that I had felt crowded and needed some space.
"Honestly, Sammy, I don't know why I was feeling that way. I just felt it," Mark said in the memory.
"I give all the friend time and alone time that I can. So," Sammy said, "if you want more, then…"
"No, that's not it. Maybe it was because you were talking about some of your one-night stands," Mark said.
Parcae said, "You never criticized him before. You never appraised his sexual history?" Her voice lifted in a question, while her tone accused.
Well, yes, Mark thought. Being gay today, one wants to know the prior sexual life of a new boyfriend. That's normal.
Parcae interrupted, "Sammy and you were always safe, and you never discussed his sexual history with him. Now suddenly, you pull that out of the air as an excuse for breaking up?"
It was strange, I know, but it bothered me to hear him talking, bragging about his sexual conquests, Mark replied.
"No, you thought you'd disgrace him by calling him a whore," Parcae said indignantly. "He didn't shy away, did he? You tried to shame him, and it didn't work."
Mark continued in the memory freely, with his own prompting. Parcae paused her fan to observe Mark remembering on his own.
"What? Seriously?" Sammy said angrily.
"It kind of bothers me to know that you've been with so many other men," Mark said.
Sammy stood up quickly, incensed. Then he said bitterly, "Like you've never had sex, you sound like a straight man."
"Stop," Parcae interrupted. Why is he remembering this differently, she thought, the fan resting on her lips. That's dishonest of him, dishonest to himself. "That's not how it happened. Remember again," she ordered and resumed fanning.
Mark watched the scene again.
Mark said, "It bothers me that you've been with so many other men."
Sammy stood up confidently, facing Mark directly. He spoke unequivocally, "You sound like a straight man who wants to believe the woman he's bonking hasn't bonked before. That's naïve even in the straight world, but in the gay world, that's not doubly naïve, that's pathetically naïve," Sammy giggled with condescension.
Parcae observed Mark's legs shifting, crossing, uncrossing.
Mark didn't reply, but embarrassment rushed over him as it had that day.
"Listen, I admit it's naïve," Mark said in the memory, "but hearing you bragging to Stevie about your trysts." Mark said.
"Well, he asked," Sammy interrupted.
"You didn't have to answer," Mark said.
"I'm not arguing about this, and I'm not apologizing, I've done nothing wrong," Sammy drilling the last clause.
Mark felt an attraction to Sammy rising the same as he did that night. Sammy's defiance attracted Mark. He had never seen this side of Sammy before, confident in the face of the argument.
Sammy continued, "Sooooo. If my past roadblocks you, we're done here." He paused, but Mark replied with silence. Sammy moved to leave.
Mark quickly said, "No." Sammy stopped, and Mark continued. "I didn't mean for it to bother me. We can't help the way we feel. But in the future, could you not talk about it around me?"
"In order to maintain peace, I'll do what I can."
There was a silence as both tried to figure out if they were back together.
Parcae spoke to Mark, "You felt good, didn't you, at that moment."
I did. I remember felling relieved and hopeful. I thought he understood my needs.
"The problem though: did you understand his?" Parcae asked.
---
M.W. Lee studied English at Limestone University in South Carolina, and DePaul University in Illinois. He has led many lives, as an adjunct professor, data entry clerk, ESA teacher in Saudi Arabia. Currently, he has a new day career as an HIV case manager with the Hawaii Health and Harm Reduction Center. His personal essay, "The Sea and Debussy" appeared in the on-line journal The Scarlet Leaf Review in October 2021.
Lee works during the day and writes at night. "Balancing the Weave" is his first published novella. He enjoys reading a wide range of fiction; however, space operas, dystopian, and post-apocalyptic fiction are his favorites. He is currently writing a crime novel.
Author Facebook (Personal): https://www.facebook.com/groups/feed/
Author Facebook (Author Page): https://www.facebook.com/profile.php?id=100088125436054
Author Goodreads: https://www.goodreads.com/author/show/31467891.M_W_Lee
Author Amazon: https://amzn.to/43xBc6N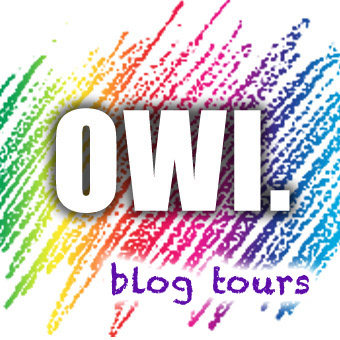 Follow the blog facebook page HERE and check the giveaway tab for all the current promo posts with giveaways, thanks for stopping by y'all!