Bryan T. Clark has a new MM contemporary romance out:
Hawthorne Manor
.
Mikael Ferreira seems to have it all—a great career, looks, intelligence, and charm to boot. But his work as a full-time caregiver at Hawthorne Manor barely leaves him time to breathe, let alone date. Then a new employee arrives at the manor and makes Mikael question whether he's been living at all or merely existing…
Elliot Olsson is Mikael's polar opposite. Elliot's autism has always made him feel isolated. Until now. Mikael truly sees him in a way no one ever has. Elliot wants to open his heart to Mikael and connect with him on a deeper level. But wanting won't make it any easier to overcome the obstacles Elliot knows they'll face as a couple…
As Mikael and Elliot's story is beginning, eighty-eight-year-old Walter Hawthorne's is coming to an end. But while his health is fading, his mind is sharp as ever—and he has a thing or two to share about life, intimacy, and love with the two young men who seem to know nothing about any of it…
Hawthorne Manor, a contemporary LGBTQ+ romantic novel, is an exploration of the foibles of aging, friendship, love, and the beauty that can exist in a found family. It features a house full of eccentric characters, witty banter, and a deeply emotional M/M romance. HEA guaranteed. Download today, and welcome to Hawthorne Manor.
Cat's Review of Hawthorne Manor...
What did I think of the cover?
The cover is rather plain and it looked like a mystery suspense to me. It did get me to look at the blurb.
Did the blurb entice me into reading the book?
Yes. Though it wasn't a mystery, it seemed like it would be a good romance which I love.
What made me choose this book?
Actually the line in blurb that said a mansion full of quirky characters.
Is this part of a series?
No.
Who's my favorite character?
Elliott. I loved that though he has ASD he wants to be independent.
What did I like best?
Learning more about Autism and life if a man of color plus being gay in the 60's and 70's . I could have read Walters stories for lots longer.
Was there something I didn't like?
Not really except that the epilogue was a bit rushed. I'd have loved more chapters if what happened with Mikael and Elliot in more detail.
What made the book interesting?
Everything. The romance between Mikael and Elliot, Elliot's backstory, Walter's stories, all the supporting characters.
Was there an HEA?
Yes. A beautiful one.
How hot was the book?
There was a couple explicit sex scenes, but well written and added to the story.
If you like a beautiful romance that combines history with present, wealthy musicians, eccentric millionaires, deep, touching stories with a little heat this is for you.
Author Q&A with Bryan T. Clark
Hawthorne Manor is truly a love story, but you also take on ageism as a subplot. Why ageism?
Ageism is a real thing in this world that no one seems to want to talk about. Beauty and youth are held up on a pedestal—especially with men—and this is extremely prevalent amongst the LGBTQ+ community. The older you get, the more invisible you become. Mr. Hawthorne is eighty-eight years old, and Elliot and Mikael are in their early twenties. When we can look past someone's age, you'll see how relevant they still are and the gifts that come from this in the form of wisdom.
How was Mr. Hawthorne important to Mikael's and Elliot's love story?
Like most young people, Mikael and Elliot had a limited understanding of what unconditional love really is. Mr. Hawthorne had forty blissful years with the love of his life and was a gift of knowledge for these two young men.
You have great stories. Where do you come up with these storylines?
These days, any writer would be hard pressed to come up with a storyline that hasn't been done. My goal has always been to tell a story in a way that it's never been told before—to deliver a story that is unique in its own way, authentic, and deeply emotional. As a writer, you never really want the reader to put the book down, but I love hearing them say, 'I had to put the book down and sit with what I just read for a minute.' That's powerful and humbling.
If we checked your Google history while you were writing Hawthorne Manor, what might we have found?
Let's see. All in the name of research, of course. I've had to search, 'Does electroconvulsive therapy work?'; 'What does a dead person smell like?'; 'How much does a gender reassignment surgery cost?'; and 'What is hyperspermia?' I wouldn't recommend googling this one at work. I've told my husband that, if I should die unexpectedly, please erase my Google history for me.
What are you working on now?
Only what so many of you have been asking for over the past five years: a sequel to Come to the Oaks. The first book saw the characters come alive, and the sequel is just as exciting. The sequel is not simply a continuation of the first book but a new journey for Ben and Tobias, with all the sass, suspense, and satisfaction of Come to the Oaks.
---
Excerpt...
"Are you okay?" Mikael felt bad that he was the cause of Elliot's stress. The two stood in silence for what seemed like minutes—very long minutes.
"Yeah… Just never been kissed before." Elliot's gaze dropped to the floor for a second.
Never been kissed? Mikael was at a loss on how to respond to such a profound statement.
"I liked it." Elliot's cheeks turned pink.
"You did?" A sea of blue in Elliot's eyes, his rose lips, the pink in his pale cheeks… Mikael wanted to kiss all of him. He wanted to lift the sorrow from Elliot's eyes, remove it from his lips, and wash it from his cheeks. He fought the urge to kiss him again. His heart pinged harder. He wanted to kiss him a million times to make up for all the kisses he'd missed. He touched Elliot's cheek with the back of his hand, envisioning that he was wiping the sadness from it. Elliot trembled at his touch.
Elliot's stare was piercing. His brows danced as a tiny smile slowly emerged, softening his expression.
"Do you know that you do this darling little thing with your brows? It's barely noticeable how one goes up and the left one dips. It's adorable."
"I do?"
"When did you become so freakin' hot?" Mikael's voice dropped to a whisper.
Elliot wrinkled his nose. "I don't think I'm hot."
Mikael took Elliot's denial as modesty. It was hard to believe he could be so attractive and not be aware of his good looks. "Yeah, and you know what? That makes you even hotter." Mikael lifted Elliot's chin. "I can't believe you don't know how nice-looking you are?"
Elliot shook his head, pulling loose from Mikael's grasp. "No—"
"Yes." Mikael raised Elliot's chin. "You are."
"I always thought you had a nice smile…." Elliot's voice quaked. "Especially when you're looking at me."
You're sooo freakin' adorable. Mikael couldn't avoid the big smile that accompanied his laugh.
"And you have pretty teeth," Elliot mumbled.
"I think that's a first. Someone complimenting me on my teeth. Usually, it's my fat ass. But I'll take teeth, too."
"Your butt is nice too, but your teeth…." Elliot's gaze drifted up to meet Mikael's stare. "They're really white."
"Are you flirting with me, Mr. Olsson?" Mikael grinned as if he was in a toothpaste commercial, ensuring his white teeth were front and center. "I certainly hope so because I like you… I like you a lot."
"I don't know how to flirt. But your teeth are really white." Elliot raked his fingers through his hair, then tucked it behind his ear. The protruding vein on his forehead subsided a little.
So, he does like me! Mikael's heart thumped as he took a step closer to Elliot… and kissed him. Again.
It was only a soft kiss, but it was on lips he'd been dreaming of… and it was glorious!
He pulled back, assessing the situation. Seeing Elliot moisten his lips with his tongue, he did the same, wanting to savor every bit of the kiss. The dude that had never been kissed had the ability to set off fireworks within him.
---
Author Bio
Bryan T. Clark is a multi-published award-winning author of gay romance, and contemporary books. In his early in life, Bryan learned that he was different from everyone else in his world. As a young African American boy, he was the second to the youngest of seven children. Long before hormones kicked in and the realization of same sex attraction, it was his light skin and blond hair that made him different from those around him. Teased within his own race for being lighter than everyone else, the kids on the playground called him "Cornbread".
As a writer, Bryan has taken back the power once given up to those schoolyard bullies. He is committed to bringing his readers stories of real life, with multicultural characters, riveting plots, and where the underdog always wins. He is the founder of Cornbread Publishing: the name empowers him and is a constant reminder that life can have a Happily-Ever-After.
Born in Boston, Massachusetts, Bryan and his husband of thirty-six years has made their home and life in the Central Valley of California.
Author Website: https://www.btclark.com/
Author Facebook (Personal): https://www.facebook.com/btclarkauthor
Author Instagram: https://www.instagram.com/romanceauthor/Author Amazon: https://www.amazon.com/stores/Bryan-T-Clark/author/B0BQ5JQ24P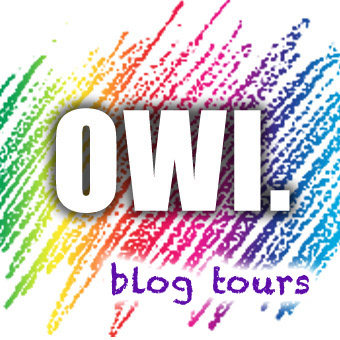 Follow the blog facebook page HERE and check the giveaway tab for all the current promo posts with giveaways, thanks for stopping by y'all!