Beck Grey has a new queer romance book out (gender-fluid, gay, trans), Love in the Pacific Northwest book 4:
Free Me
. And there's a giveaway.
A gender-fluid cutie, a workaholic hottie, and a hookup gone right.
Blake
No romantic relationship could ever compete with my dream job. Sure, it gets lonely, but that's what occasional hookups are for. Work-life balance? Who cares? I certainly don't. Until chest pains bring me to my knees and land me in the emergency room.
It's a wake-up call I can't afford to ignore.
When my well-meaning family encourages me to make some major life changes, like hiring a meditation and physiotherapist, whatever that is, I'm worried enough to agree.
Imagine my surprise when my practitioner turns out to be the hookup I haven't been able to forget.
Stef
What's a fabulously vivacious gender-fluid beauty to do when stress is high and Prince Charmings aren't lined up at their door? Head to the club to recharge my sparkle on the dance floor. I have no intention of hooking up with anyone. Hookups are not my thing.
Usually.
Then I see the slightly older hottie in the Tom Ford suit, and all my self-restraint goes up in a blast of glitter.
When it turns out he's my new meditation client and my friend's older brother, I'm sure the universe is messing with me.
Because mixing business with pleasure is a huge no-no.
So why does my heart keep shouting yes?
Free Me is a low-angst, opposites attract, worlds collide, contemporary LGBTQ romance about a hookup gone right. It contains no cheating, and a guaranteed HEA.
Warnings: Transphobia by a member of the LGBTQ community on a member of the community
About the Series:
Turns out, perfection isn't a prerequisite for happiness.
Whether it's risking your heart on a hookup, falling for your brother's best friend, taking that second chance when it arrives, or pursuing a relationship that doesn't look like everyone else's — life is complex, but love doesn't have to be.
Snarky, sweet and spicy, Love in the Pacific Northwest is a first person POV, low-medium angst, open door, contemporary LGBTQ romance series of interconnected standalones. No cheating and a guaranteed HEA every time!
Cat gives this book 5 Meows...
What did I think of the cover?
It's lovely! I can just see our sparkly Steph.
Did the blurb entice me into reading the book?
Yes.
What made me choose this book?
It sounded quite interesting and I'm glad I chose it. It was quite different than I expected but in a better way.
Are there trigger warnings?
Yes, there are some transgender slurs more off page and one character that's not very nice.
Is this part of a series?
Yes.
If so, does it need to be read in order?
It says they can stand alone and where I do agree to an extent, I found myself a bit at odds or lost on a few things too. I think I'd have much better understanding if I had read in order.
Who's my favorite character?
Hard to choose there are so many good ones so I'm choosing Stef as #1 with Blake a close second. Both were amazing in their own rights. Stef, shiny, unique, bold and sweet and Blake older but very sweet and caring.
What did I like best?
See above plus how their friends and family stuck by them and many of the characters had physical or emotional challenges. Stef didn't have one of those per day but more social and Blake kinda had a bit of over working issues.
Was there something I didn't like?
No.
What would have made that better?
At the end instead of a chapter showing us what happens with Blake and Stef we get a rushed epilogue telling us. I'd have loved that chapter…
Was there an HEA?
Oh yes, a divine one!.
How hot was the book?
Scorching!
Who do I recommend this to?
If you like slightly flawed characters, character with physical or emotional challenges, non-binary characters, publishers, opposites attract, age gape, a great story with lots of feels this is for you and I'm waiting for the next one.
---
Beck is giving away a $20 Amazon gift card with this tour:
Direct Link: http://www.rafflecopter.com/rafl/display/b60e8d47281/?
Exclusive Excerpt from Free Me by Beck Grey...
I tear my eyes away from Blake's beautiful body cutting effortlessly through the pool, his strokes powerful and mesmerizing. "What?"
"Why don't you go talk to him?"
I glance between Erik and Quinn. "Talk to who?"
They both laugh, and Quinn leans closer. "Blake. Seriously, the two of you are being ridiculous. He's obviously into you, and you can't take your eyes off him. You're both grown adults." He gestures toward the pool. "Go see what happens."
"I have talked to Blake. I said hello, and he got me a drink."
Quinn rolls his eyes. "That's not the kind of talking I meant."
Erik nudges me. "He means the not-talking, lots-of-action kind of talking." I sigh and frown, even though it will give me wrinkles. "He's my client, Quinn. At least for the next four weeks. Plus, wouldn't that be uncomfortable for everyone? He's Tadhg's brother." I really, really don't want it to be an issue, but I might as well know now if it is.
Quinn looks genuinely confused. "Uncomfortable for who? Tadhg? He thinks the two of you are hilarious and suggested locking you in his old bedroom so you can fuck for real, rather than putting all of us through the eye-fucking the two of you are doing."
I'm shocked at how blasé they are about it, but also relieved. I chew on my lower lip and glance at Blake before turning to Quinn and Erik. "And you two would be okay with it? I'm not sure how old he is, but he's definitely older than we are."
Erik shrugs. "It's important to me that you find someone who respects you, treats you well, and loves you for exactly who you are. I don't care how old they are."
Quinn grins. "They should also not be a serial killer. Or a sociopath."
"True." Erik points at him for emphasis. "No dating killers or sociopaths."
"You two are jerks, and I love you." I throw myself at Erik and squeeze the stuffing out of him, then make sure Quinn suffers the same fate.
---
Beck is a non-binary writer of sweet, sexy, LGBTQ happily ever afters. Why? Because everyone deserves all the happy! They live in the Northeastern United States with their two adorable dogs.
Weekdays are spent working their day job, but nights and weekends are devoted to writing stories involving hot characters, favorite tropes, and happy endings. Any additional time includes reading, laughing with friends, drinking red wine, and playing D&D. If there's cake involved at any point it's a win!
Author Website: https://www.beckgrey.com/
Author Facebook (Personal): https://www.facebook.com/beck.grey014/
Author Facebook (Author Page): https://www.facebook.com/beck.grey014/
Author Instagram: https://www.instagram.com/beckgreyauthor/
Author Goodreads: https://www.goodreads.com/author/show/21696745.Beck_Grey
Author QueeRomance Ink: https://www.queeromanceink.com/mbm-book-author/40899/
Author Amazon: https://www.amazon.com/stores/Beck-Grey/author/B09CZ69MTS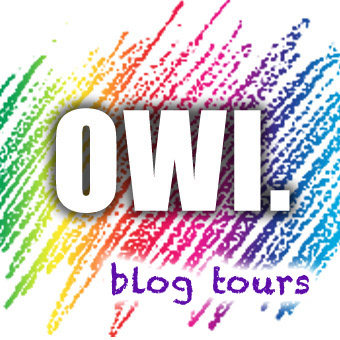 Follow the blog facebook page HERE and check the giveaway tab for all the current promo posts with giveaways, thanks for stopping by y'all!